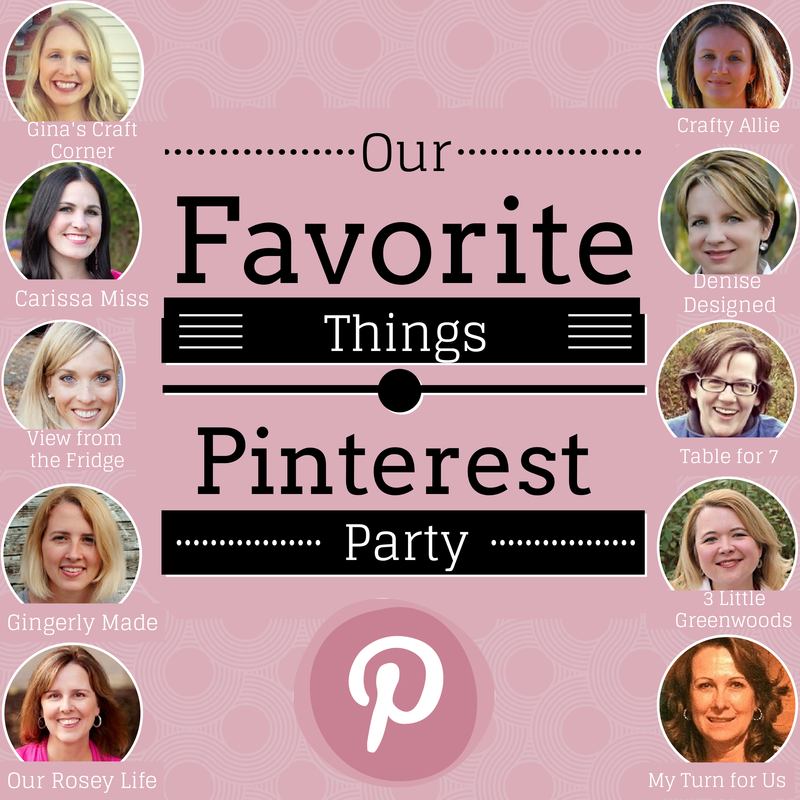 Welcome, Welcome all to the very first Our Favorite Things Pinterest Party!
We are so very glad you could join us!
Please meet our hosts:

So how does this Pinterest Party Work?


*You can link up 6 of your

Pinterest

Pins. They must link back to your

pinterest

pin, NOT your blog!
Also they

must be your original creation!
*You can also link up your shop's

Pinterest

pins as well. But

again it

must be

on

Pinterest

and it must be yours.
*Please do not link more than 6

Pinterest

Pins.
*Each one of the pins will be

repinned

from each one of our hosts, so that is 60 pins you can get
repinned

!
*In addition, we would love if you took the time to

repin

6 other pins or more that tickle your fancy.
We want the most exposure for each one of our participants.
*Also please

take the time to
follow

each one of our hosts!
Other than that, lets have fun,
And let the linking begin!
Thanks so much for tuning in,
Gina